A MESSAGE FROM THE AUSTRALIAN HIGH COMMISSIONER TO VANUATU, H.E SARAH DEZOETEN
As the Australian High Commissioner to the Republic of Vanuatu, I am pleased to welcome you to our website.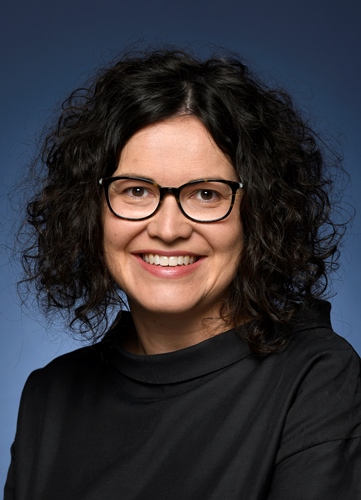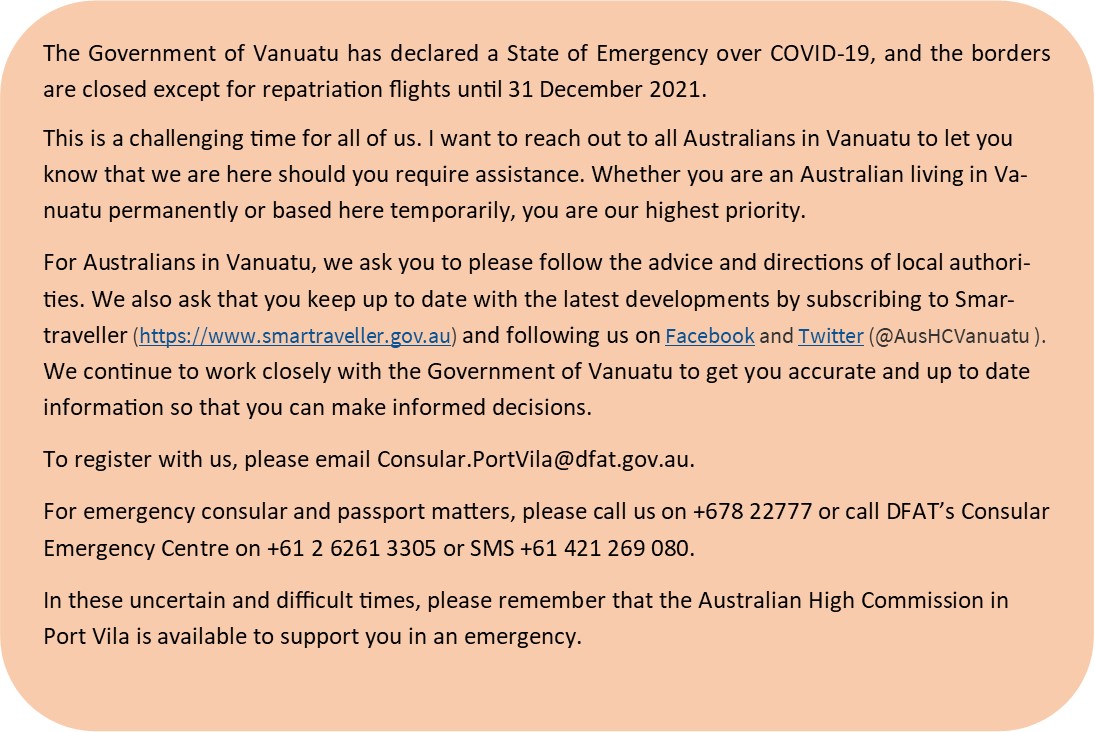 As Pacific neighbours, Australia and Vanuatu share a strong bilateral relationship. Australia supported Vanuatu's independence in 1980 and remains one of its closest and biggest development partners today. We also share strong people-to-people links across every sector of our communities including our churches, workforces, sports and cultures.
It has been an extraordinary time for Vanuatu, Australia and the world in the last 18 months. We have seen the threat COVID-19 poses to the health of our communities and the deep economic impacts it has had. We have also seen the critical importance of joint action. We are deeply proud that during this time our two countries have – yet again - demonstrated the strengths of our ties and our collective resolve.
There have been remarkable successes in this time of great challenge and I wish to congratulate Vanuatu on its management of COVID-19. We have been proud to support Vanuatu's health response through the delivery of testing cartridges, medical equipment and vaccines, the deployment of medical staff and the upgrading of essential health infrastructure in every province in Vanuatu.
We have also been working hard to support economic recovery efforts, including supporting the first phase of the Employment Stabilisation Package, school fee relief and broader private sector recovery efforts. And our joint commitment to rebuilding after Tropical Cyclone Harold will continue to deliver new schools, health centres and community buildings across affected provinces in Vanuatu.
Earlier this year on 30 July, Australia celebrated with Vanuatu it's 41st Independence Anniversary with a variety of events. The recently concluded sister city relationship between Luganville and Bundaberg was celebrated on 30 July. And the handover of Vanuatu's new Guardian-Class Patrol Boat, RVS Takuare, by Australia's Minister for Defence Industry, Melissa Price, in Perth, Western Australia on 30 July is a further demonstration of our strong and growing cooperation. RVS Takuare is more than a replacement vessel, the patrol boat will provide Vanuatu with increased operational potential and greater maritime capability.
Australia is proud to be a major partner of Vanuatu. Just as we stood with Vanuatu before Independence – and advocated for that independence at the United Nations – so too are we proud to stand shoulder to shoulder with it now.
Latest news and updates on COVID-19